Protect Lives.

Protect Your Warranty.

Powerheart G5

Find out More

For all your expert defibrillator advice, call (03) 9429 2666 or complete the form below and our team will get back to you promptly.

The complete AED solution for workplaces, sporting clubs and public places.
What happens in the first few minutes following a sudden cardiac arrest (SCA) can make the difference between life and death. Cardiac Defibrillators is the leader in fully-automatic Automated External Defibrillators (AED's) and offer the most advanced AED models which are perfect for any workplace, school, club, council or household.
If you are looking for the most reliable and easy to use AEDs on the market, both the Powerheart G3 and the new Powerheart G5 AEDs are the most popular choice.
When purchasing any AED, you need to ask yourself does the AED comprehensively self-test the critical components EVERY SINGLE DAY?
Powerheart AED's are the only units on the market that comprehensively self-tests the battery, electrodes and circuitry every single day. The majority of other AED's on the market, perform only weekly self-tests (not daily) and do not test the functionality of the electrodes. The majority of AED failures, relate to faulty electrodes and if not tested comprehensively or frequently enough there is a good chance when you go to use the AED there will be problems. With a life saving device, you need to have an AED that is extremely reliable and the Powerheart AED's gives you the confidence and peace of mind that it is tested EVERY SINGLE DAY!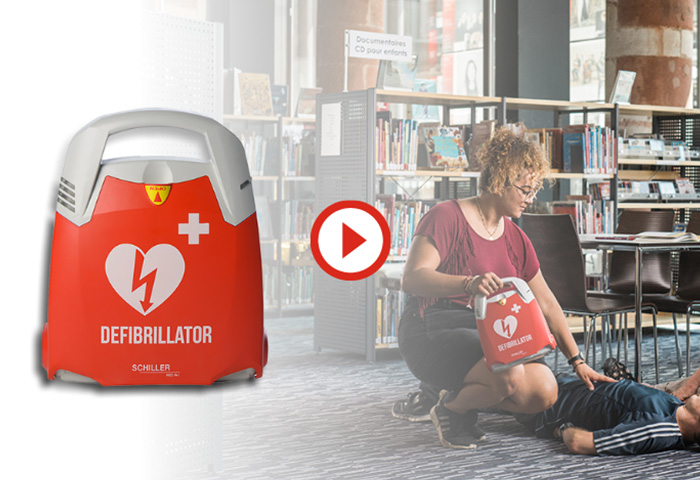 The Powerheart G5: Advanced AED technology for fast, effective response to sudden cardiac arrest
The Powerheart G5 takes AED design and technology to a new level of reliability, ease of use, and advanced therapy. The Powerheart G5 is the first AED to combine real-time CPR feedback, fast shock times, and variable escalating energy for effective response to sudden cardiac arrest (SCA).
Easy, intuitive operation and user-paced prompts enable responders in workplaces and public spaces to act quickly and confidently to give an SCA victim the best chance of a favourable outcome.