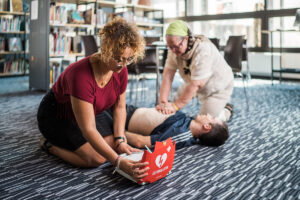 Operating in Australia since 1999, Cardiac Defibrillators extends lives by supplying the public and healthcare professionals with life-saving automated external defibrillators (AEDs).
We are committed to eliminating needless delays between sudden cardiac arrest (SCA) and life-saving defibrillation by ensuring defibrillators (AEDs) are accessible and simple to use.
Our innovative and long warranty defibrillators provide assistance to SCA victims in all walks of life.
Where are we located?
Our office is located in Richmond in Melbourne, Australia.